ASSYNT AROMAS CANDLE SHOP & SECRET TEA GARDEN ARE NOW CLOSED TO VISITORS UNTIL SPRING 2022
We open to the public seasonally from May - Sept. Our online shop operates year round
ASSYNT AROMAS CANDLE SHOP & SECRET TEA GARDEN
DRUMBEG - NC500
CLOSED TO VISITORS UNTIL SPRING 2022

Pop in for a browse or smell! We have loads of testers for you to try. We have developed our extensive range to suit all tastes with an added highland twist. You'll find our own unique 'recipes' available as Aromatherapy Candles & Wax Melts, Handmade Soap, Creams & Balms. A Pooch range developed especially for our 4 legged friends and not forgetting our hugely popular Man Stuff.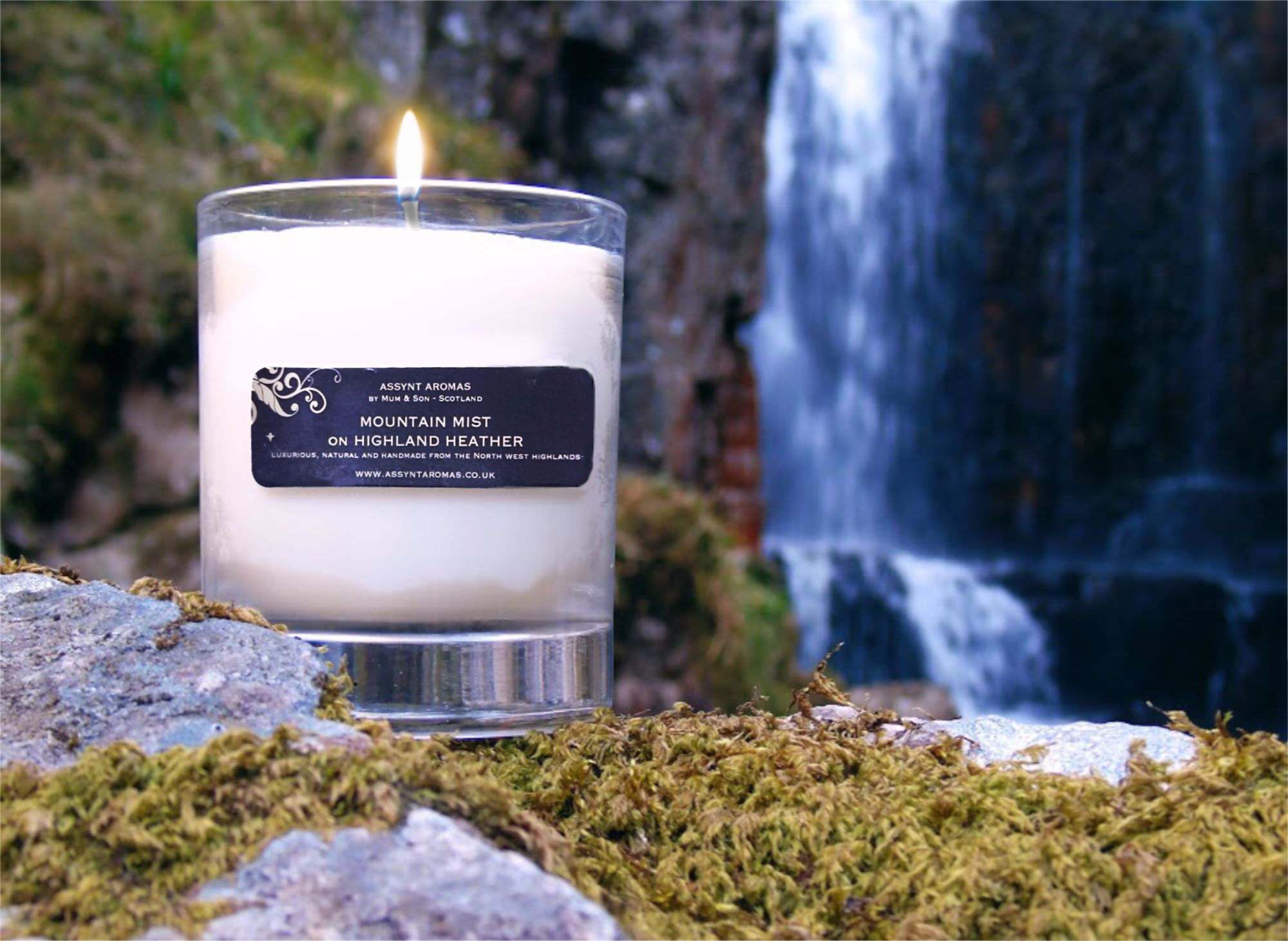 Our luxury candles are carefully hand poured using 100% Natural wax and beautifully scented with pure essential oils and the finest aromatic oils. We make small batches to ensure a product of purity, freshness and quality, containing NO harmful petroleum based paraffin wax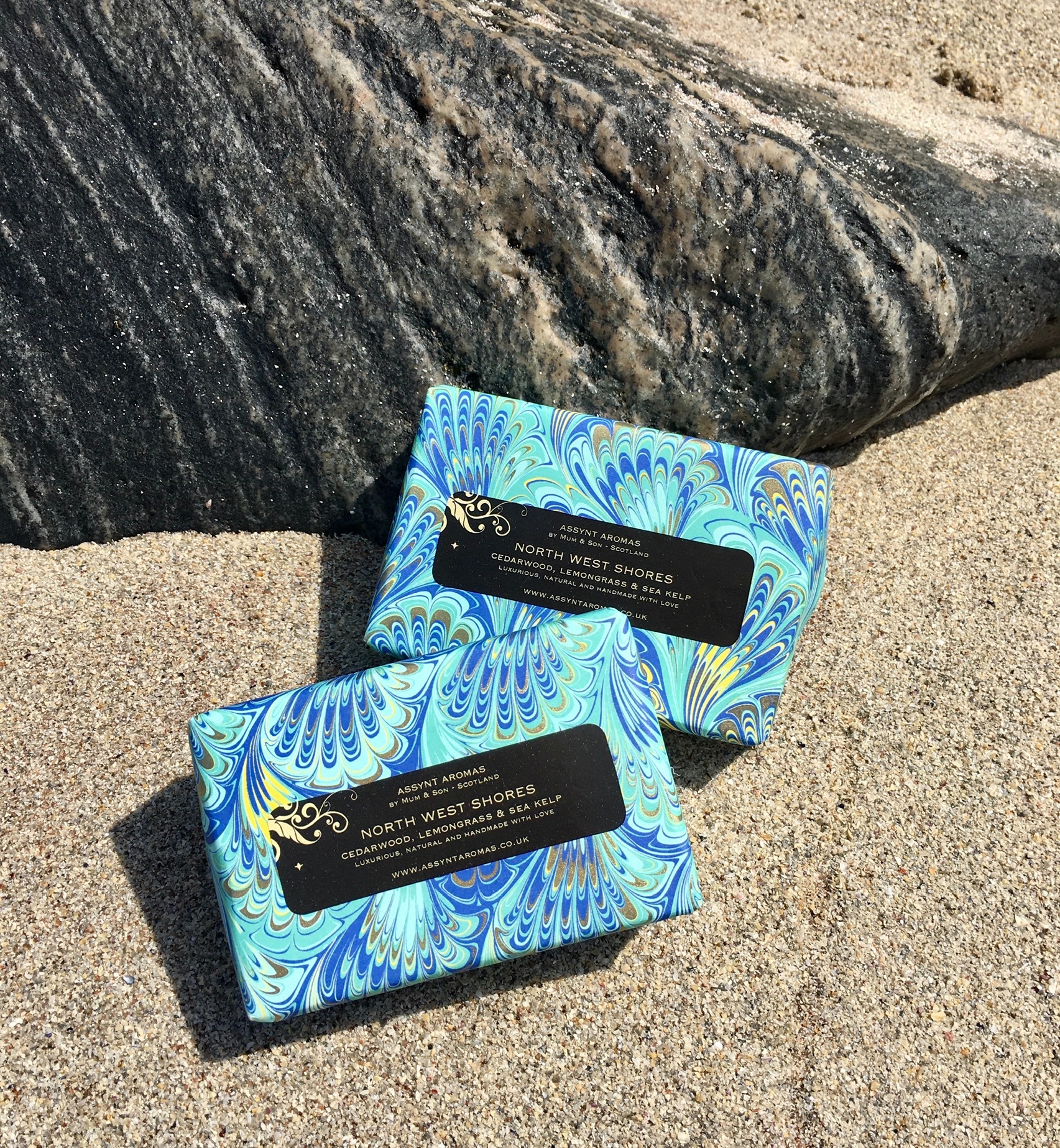 Entirely handmade from scratch. Our soaps are made using a traditional cold process soap making technique which retains the hydrating properties of glycerin. They will not strip the skin of its natural oils or dry your skin like a typical mass produced product. Essential oils for their glorious scents and a base of skin loving oils and butters combined to produce a superior bar of soap.
Take a look out of the back door of our candle shop and you will discover a hidden oasis. Covered in a canopy of parasols you can relax in most weathers and sample the tasty delights we have on offer in a beautiful relaxing tranquil setting. Scones with clotted cream, fantastic cakes, savoury options available until 3:30pm , fresh coffee, tea, cold drinks and ice cream. All served from 10am. Stay a while in our garden or available to take away.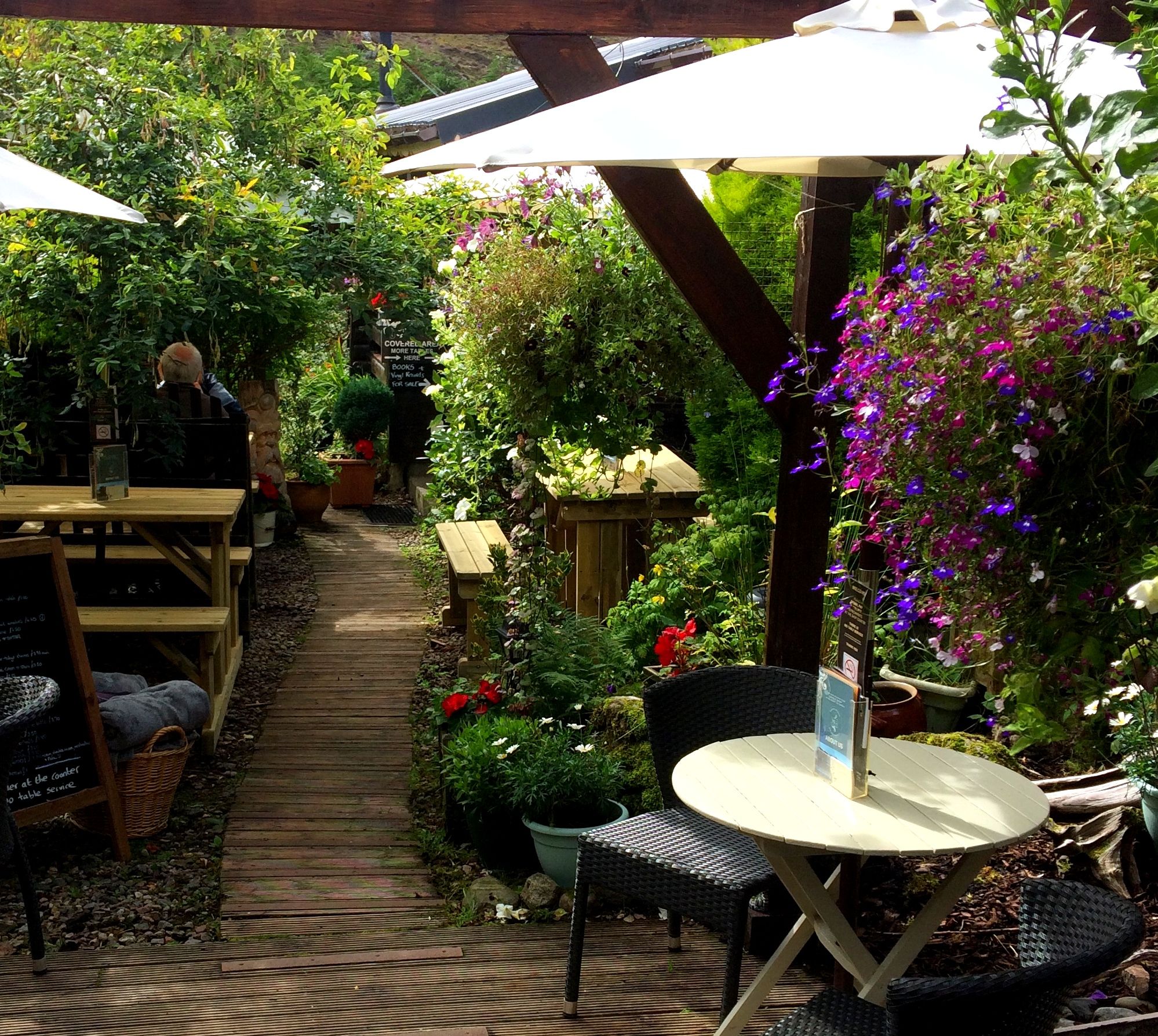 What our customers say - "A hidden gem! This lovely shop sells not only handmade aromatic soap, candles, lotion etc. but also has one of the nicest secluded tea-gardens I have ever seen. This place lies off the beaten track, go the extra mile and discover this beauty in the Highlands of Scotland. A must see"!!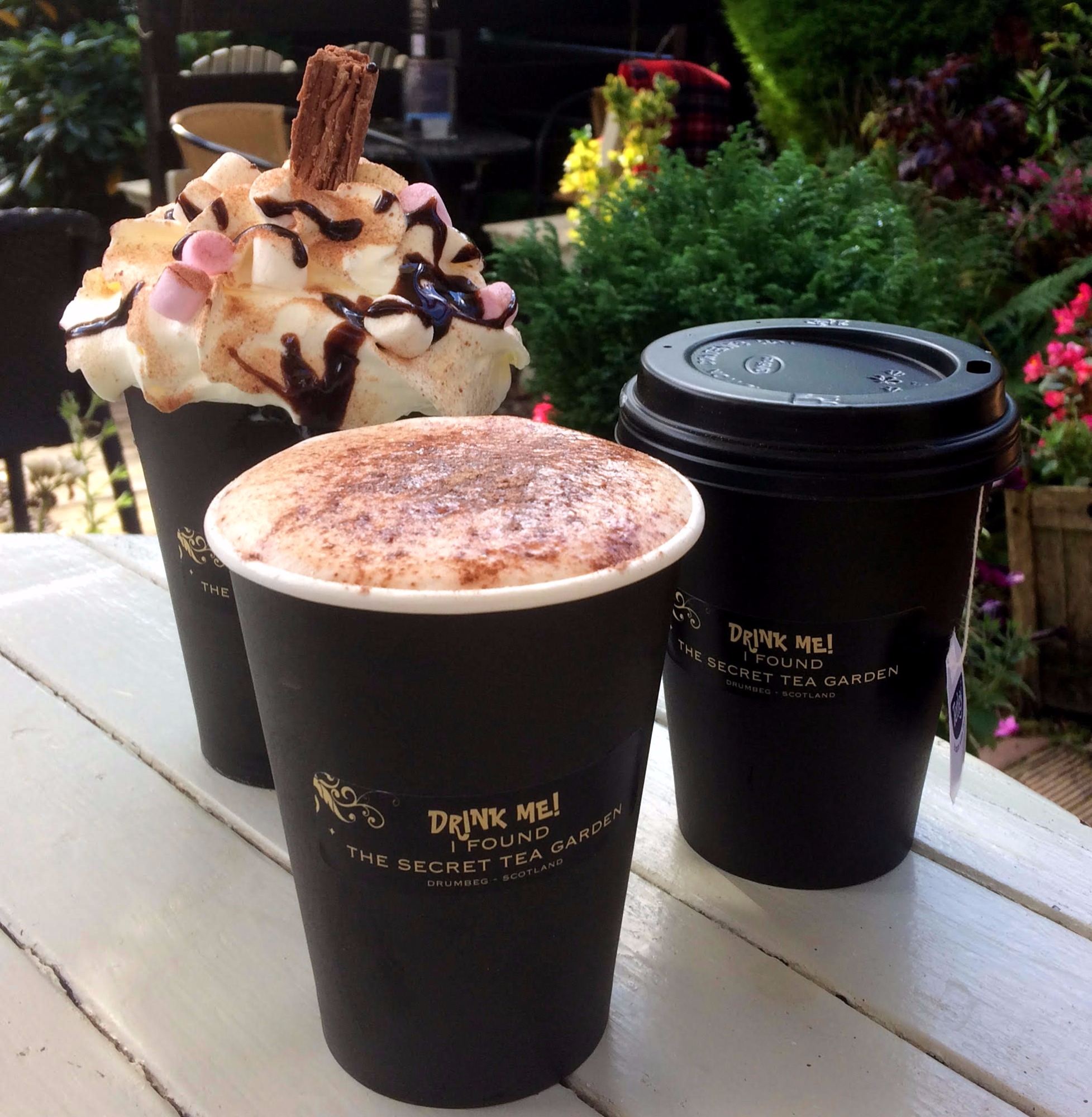 🐶Please note:🐶 We do not allow dogs in our Candle Shop or Tea Garden. However we do provide a doggie waiting area with water bowl, dog bed and secure place to tie a lead outside. There are also benches and a table here for their humans if you prefer not no leave them.
JOIN US & GET 10% OFF YOUR FIRST ONLINE ORDER
Read our
TRIPADVISOR REVIEWS
Join our email list
get 10% OFF your first online order